Stressless® chairs or sofas.
Offering patented features you won't find on other recliners – from the glide system that follows your slightest movements, to the Plus™ system which provides correct neck and lumbar support in every position. Choose from a variety of options to select the size, base, colour of leather/fabric and wood type of your chair; then sit back and relax, enjoying the irresistible comfort of a recliner designed specifically for you. Stressless® have been making their signature chairs and sofas in Norway since 1934, and offer a 10-year guarantee against fabrication faults on the internal mechanisms.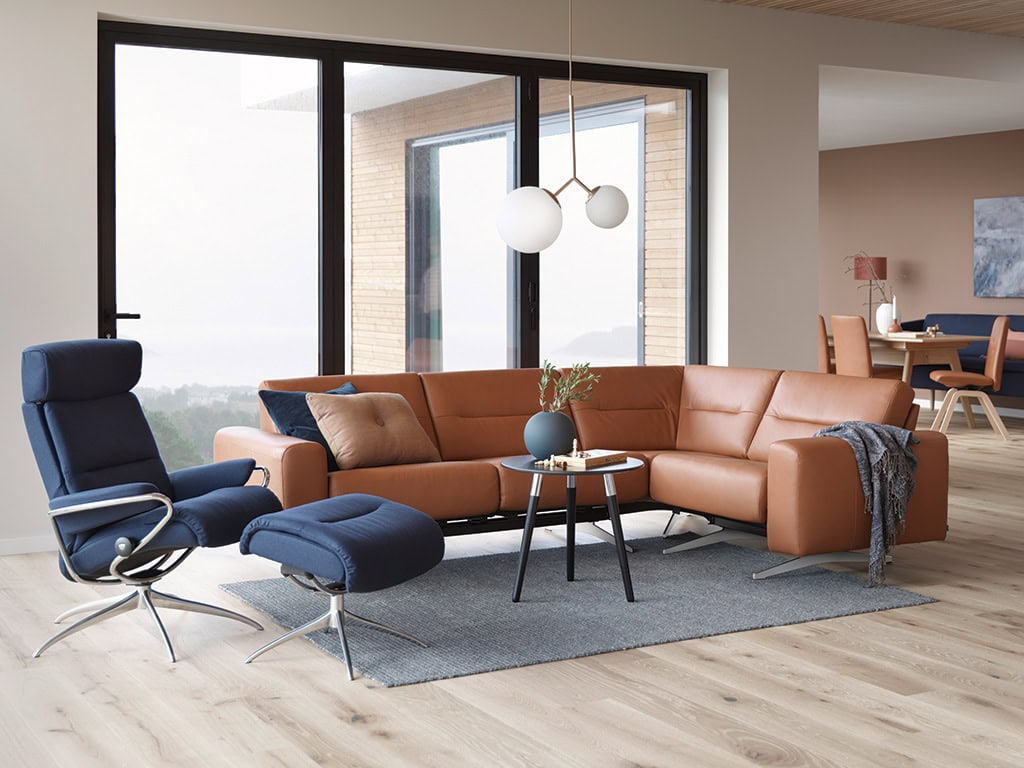 Enjoy extra savings this Autumn with Stressless®
Stressless chairs and sofas – Ekornes at Julian Foye the furnishers
Stressless® are world-leaders in comfort.
Design your dream chair or sofa with Stressless. Combining Scandinavian style with sumptuous comfort, this luxurious brand allows you to create a tailored chair or sofa that perfectly complements your unique interior design scheme, colour palette and lifestyle.
QUICK DELIVERY AVAILABLE – Quick Ship offers some of the most popular products (recliner chairs and sofas) upholstered in the bestselling leather colours.
NEW Stressless® Plus sofa with integrated Power Leg and Back – All high-back Stressless® sofas without wood details are now available in a Power version.
See the Stressless® collection, available at Julian Foye in Cornwall – Lean back and feel the comfort.