Skovby create innovative design with subtle but vital details for everyday use..
Skovby was founded in 1933 by cabinetmaker Thorvald Rasmussen. With vision, strenuous effort and professional pride he created a foundation for sustainable and functional furniture design, which his son Villy Rasmussen and grandsons Preben and Jørgen Rasmussen have carried on ever since.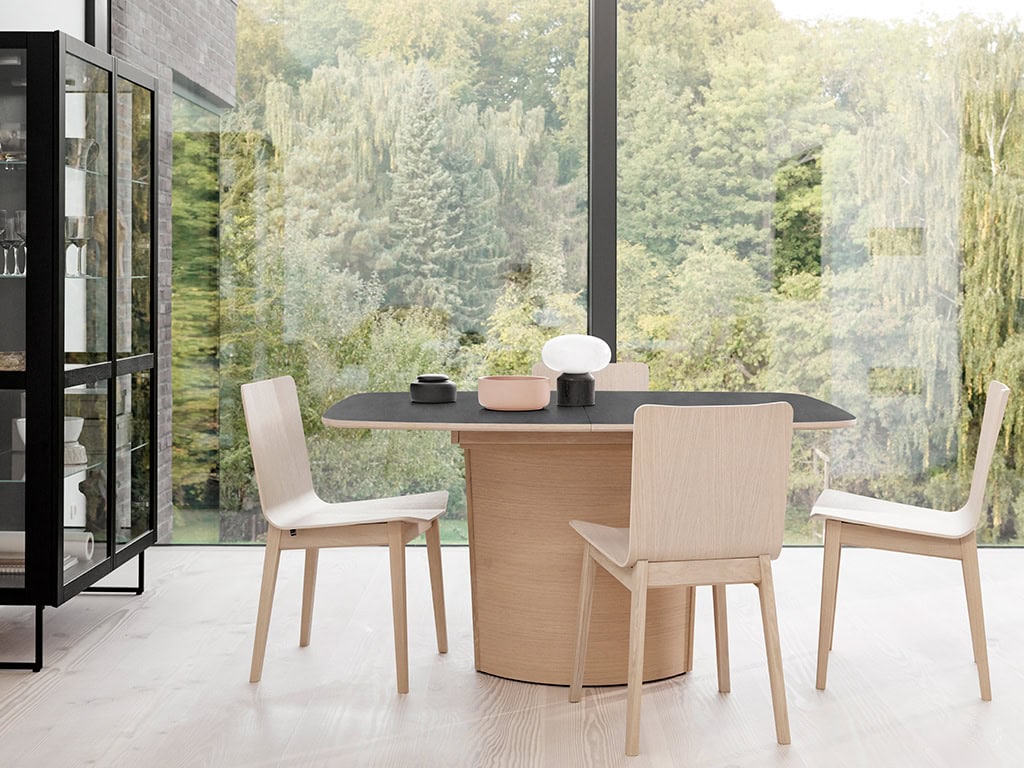 Skovby comes with a strong focus on craftmanship, details and functional design.
The dining table has a central place in most homes. This is where we meet to eat, work, do homework – and everything in between.
Skovby offer a wide selection of flexible and functional dining tables for life's big events and everyday moments.