Elegant furnishings from Collins & Hayes.
Julian Foye is a proud stockist at the Truro showroom of exquisite sofas, chairs and slip covers handcrafted by Collins & Hayes. Tailored and elegant, these sublime furnishings are available in a wide range of handpicked pure cottons, fine linens and rich wool, imbuing your home with an understated luxury and irresistible comfort.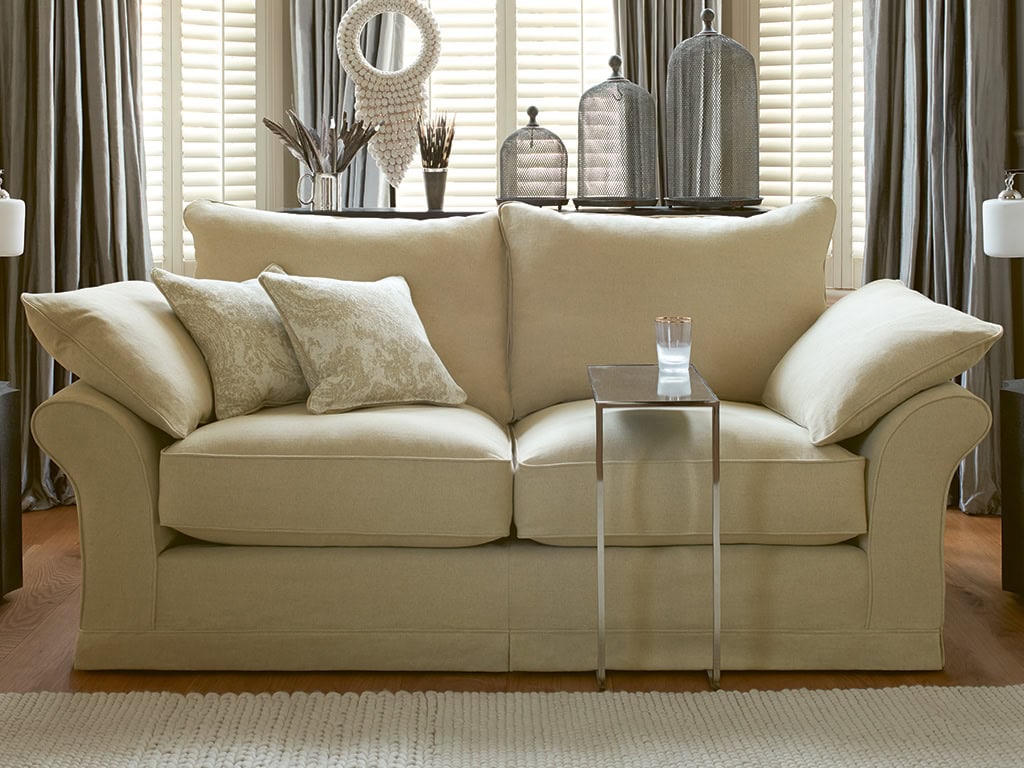 AUTUMN OFFERS – free size upgrade on selected models
Gracefully stylish sofas, slip covers and chairs
For over 150 years, Collins & Hayes have proudly dedicated themselves to sublime comfort and beautiful detail. From design inception to meticulous creation, you can guarantee that your Collins & Hayes piece has been crafted to perfection by a team of experts, passionate about comfort and style. Handmade in Nottinghamshire, you can trust Collins & Hayes' British craftmanship to be of the highest quality, demonstrated in each of their sofas, chairs and footstools.
At Julian Foye's Truro showroom, you can experience the elegance of Collins & Hayes, and learn more about their commitment to a sustainable world. Each Collins & Hayes sofa is upholstered with 75% of more of natural fibre plastics. Additionally, all wood is ethically sourced and of the highest quality, meaning your piece will have a positive impact on your home AND the planet.
With its soft hues and subtle shades, the unique Collins & Hayes collection is the very epitome of casual elegance. Each and every piece is handcrafted to an exceptional level of quality, with clean lines, tapered arms and deep comfort comprising just some of the details handstitched by their skilled tailors. Using only the finest materials and treating every slip cover with the utmost care, these beautiful furnishings interweave sophistication with quality for a truly incomparable addition to your home.